Anxiously sitting in the bleachers before the City Championships 1500m race in grade 5, I first learned about the performance-enhancing effects of music.
One of my competitors told me that he usually sang "Old McDonald had a farm" in his head while racing to give him something else to focus on. But since this was a big race, he was going to sing along to something special: "Who let the Dogs Out."
While it may have technically been an upgrade, the Baha Men's one-hit wonder was specifically used by Dennis Hsu (then PhD candidate at Northwestern University | Hsu et al., 2015) as a "low power" song as part of the control group in his experiments examining how music can produce a sense of power.
It's no secret that athletes at all levels, ranging from high schoolers to superstars like Neymar Jr, LeBron James, and Michael Phelps, use music in purposeful ways to facilitate their training and performance.
While music is probably already integrated into your training and warm-up routines, I'm going to explain how you can gain an edge by unlocking more value from music.
To do that, we will examine the science behind:
Why music is important;
What specific elements of a song have the most impact;
How to engineer playlists to optimize performance; and
Where in your routines to incorporate different types of music.
Why music is important to our performance
Reduction in perceived effort & enhanced muscular efficiency
Dr. Costas Karageorghis, a renowned British researcher on the subject of music and sports performance, says that "A suitably motivational playlist can help to 'colour' the symptoms of exercise-related fatigue, like breathlessness and a beating heart, in such a way that they are interpreted in a more positive manner." Further, if the tempo of the music is synchronized with movement, motor skill acquisition is enhanced.
Increased pain tolerance
Numerous scientific studies have demonstrated that listening to "pleasant" music can reduce the perception of pain and fatigue. Pleasant is subjective, meaning that listening to music that YOU like, can reduce pain. This means that you'll be able to push yourself harder in training or competition, and be less distracted by fatigue, irritation, or injury (assuming your coach/trainer has cleared you to keep playing).
Better mood & reduced anxiety
It's no secret that listening to music can improve your mood. Recent studies have also demonstrated that music help to reduce anxiety. (Nilsson, 2008)
Power
People have been turning to music to make them feel powerful for centuries. For example, the Haka is a war dance that was originally performed by Maori warriors before a battle and is now used by the New Zealand All Blacks before rugby matches.
While "power" may seem a bit abstract, research has identified three specific consequences of music-induced feelings of power:
Abstract thinking – an enhanced ability to recognize overall patterns from a bunch of tiny details. This allows you to quickly identify formations and plays being set up by the opposition, as well as the emotions of an opponent based on small shifts in body language.
Perceived control – you feel you have more control over the outcome of the competition.
Moving first – you are more likely to make the first move, rather than sitting back and being reactionary. This increases your chances of catching your opponent off guard.
Flow
Music increases the likelihood of you entering a flow state (also known as the "The Zone." Flow is defined as a state of optimal concentration and absorption with the activity at hand. (Csikszentmihalyi, 1990).
What specific elements of a song affect our physical responses
The following factors have been found to be the most influential:
Bass
If you are unclear what bass is, this clip helps you visualize it:
Experiments by Dr. Hsu found that music with more bass invoked a greater sense of power than the identical piece of music adjusted to have less bass.
This is why the solid bass voice and deep breathing sound produced by James Earl Jones as Darth Vader in Star Wars has remained one of the most iconic theatrical demonstrations of power (Schmidt, 2011).
Tempo
Tempo is the speed or pace of a piece of music and is measured in beats per minute (BPM). To understand what I mean by tempo, listen to this mix. It transitions low BPM remixes of the same song into progressively higher BPM remixes of the same song. If you were to listen to this while running, your pace will likely pick up by the end. Feel free to skip ahead 30 seconds at a time to notice the difference.
If you're looking to increase intensity (e.g. runners, swimmers), music with a quick tempo will help. However, if precision is more important and your goal is to remain calm and collected (e.g. golf, quarterback in football), high BPM music will probably cause you to make more mistakes, so you'd want to find low BPM music. High tempo music has around 150 BPM, while more moderate music is around 100 BPM.
Lyrics
Countless studies have shown that words subconsciously influence our thinking, behavior, and mood. Lyrics can, therefore, have a huge impact on performance.
How to engineer playlists to optimize performance
Chances are, you probably already have a pump-up playlist, so you're going to want to start by evaluating the songs you already like by:
Listening for bass,
To learn how many BPM a song has, look it up here. Alternative, if you can't find it, estimate it yourself with this tool
Search for the lyrics of a song on a site like lyrics.com and read them to ensure that the emotions they provoke in you are consistent with the ones you want to feel during competition or training.
A useful tool to find new songs is the advanced search feature on songkeybpm which allows you to filter genre, BPM ranges, and other measures.
Adjust the settings on your device to make sure that the equalizer is set to something that will slightly enhance the bass (e.g. Hip-Hop, Dance, Bass Booster).
Where in your routines to incorporate different types of music
You may want to create different playlists for different types of training (e.g. weightlifting, cardio, pre-competition, warm-up).
You may also want to order songs based on the desired lyrical priming or tempo you want at particular points of your workout or warm-up. For example, you may want:
Increasing tempo if the intensity at the end of your workout is supposed to be higher; or
A certain song to help you focus at the beginning of warm-up, and another one at the end to stick in your head during competition after you've taken off your headphones.
I suggest tagging each of your favorite pump-up songs into 1 of the following 4 categories:
Inspirational – usually a moderate tempo, with inspiring lyrics. These tracks should help you focus and prioritize a few hours before bed night before a competition, and prior to warming up on game day.
Swagger – these tracks are all about boasting and bragging to build your confidence. They are great in the weight room, right before and at the beginning of warm-up.
High energy – high BPM songs that get your muscles firing. I like to listen to these songs in the middle of my warm up or during intense cardio workouts.
Fight – these should be the last 2-3 songs you listen to before taking your headphones off. They get you ready for battle and should send a tingle down your spine. If you want a song, or a phrase stuck in your head during the competition, it should come from one of these.
Some additional words of wisdom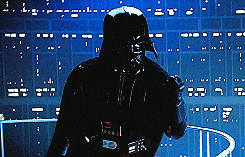 Louder does not equal better. In addition to the obvious risks of long-term hearing loss and damaging your headphones/speakers, pumping music too loudly will negatively impact your ability to hear and adjust to instructions and play calls from teammates, coaches, and officials during competition.
Be mindful of inappropriate lyrics if your playlist will be played out of public speakers. You could lose the privilege of playing your own music or playing music at all. And remember, most of the benefits come from the bass and tempo, not the lyrics so stick to the clean version of a song, or just cleaner songs in general.
Conclusion
Music has the ability to enhance performance, but only if you treat it like a supplemental tool and not a critical component. Remember that a lot of it comes down to personal preference, so use my tips as guidelines, not unbreakable rules. Experiment with different songs, genres, and playlist orders before training sessions so you can discover what works best for you.
As with any part of your routine – don't get superstitious about it. Be adaptable. Music is useful, but not necessary. There will be days when you forget your headphones, your battery will be dead, or you just aren't allowed to have headphones on. Don't sweat it.